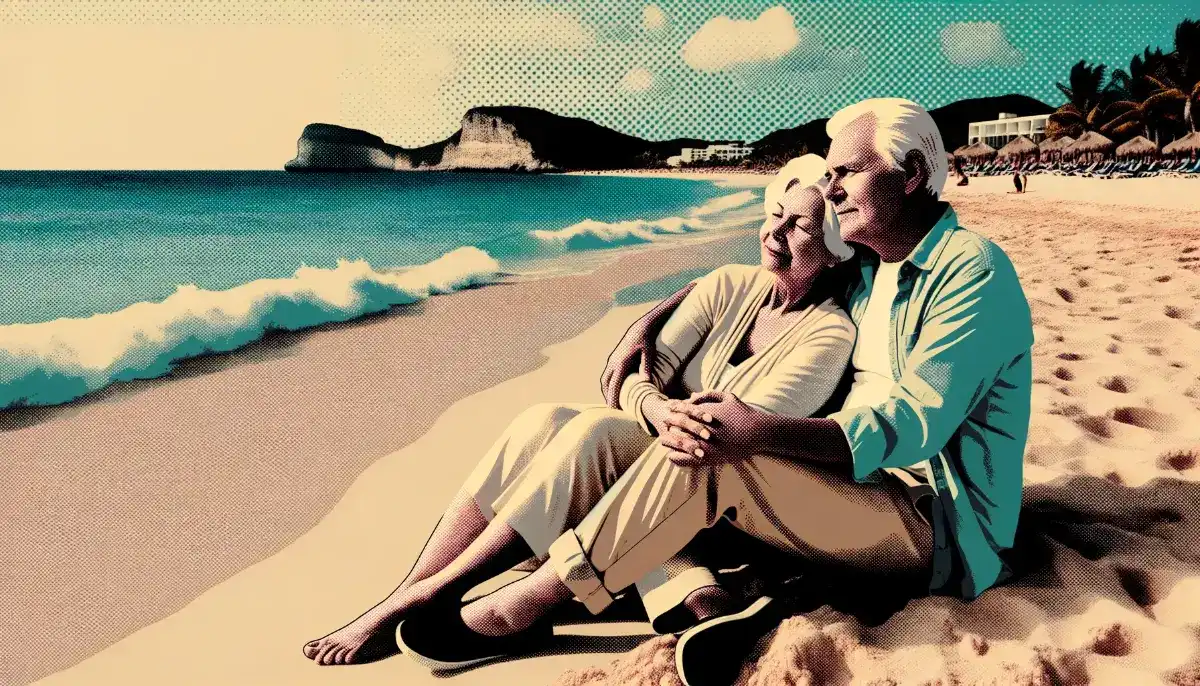 Baby Boomers on the Move: Retirement Migration Trends
As Baby Boomers retire, many look to relocate for their golden years. They prioritize warm weather, affordable living, and family proximity. This article analyzes some of the most popular American and international destinations for U.S. Boomer retirees and the factors driving their migration.
Sunbelt Hotspots
Traditional snowbird states like Florida, Arizona, and Texas continue to attract retirees in droves. With warm weather year-round, no state income tax, and large existing retiree communities, these Sunbelt states hold obvious appeal.
Florida remains the most popular retirement destination in the U.S. due to its beach culture, endless amenities for seniors, and lack of state income tax. Popular cities include Miami, Tampa, Naples, Sarasota, and Cape Coral. While housing costs have risen, property taxes are lower than in many other states.
Arizona is another haven for snowbirds and retirees. Cities like Phoenix, Tucson, and Yuma provide desert climates and access to outdoor activities like golf and hiking. Retirement communities with endless amenities cater to boomers' desires for active adult living. Arizona provides relatively affordable options compared to other western states that are drawing Boomers, like Colorado or California.
Texas is also a magnet, especially the Austin area, which has boomed recently. Warm weather, no state income tax, and a low cost of living are big draws. Major metro areas have plenty of amenities, sports, and culture while being more affordable than many coastal cities. Smaller Texas towns also allow transplants to stretch their retirement savings further.
New Retirement Meccas
While the Sunbelt remains popular, some new contenders are rising as top destinations for baby boomers looking to relocate.
North Carolina, especially the Asheville region, has gained steam as a retirement spot. Known for its Blue Ridge Mountain beauty, artistic culture, and mild climate, Asheville offers small city amenities and outdoor recreation. Home prices are below the national median at around $350,000. North Carolina also provides tax breaks for retirees and has access to top medical care. Wilmington, Charlotte, and the Raleigh/Durham areas also attract those seeking four distinct seasons without harsh winters.
Oregon beckons those who prefer the Pacific Northwest. Portland has gained young professionals, making it attractive for Boomers who want to live near their children and grandchildren. The city offers accessibility and vibrancy paired with proximity to nature. Smaller towns like Bend also allow Boomers to settle in scenic areas with outdoor recreation. Retirees who want to avoid sales tax and state income tax, however, should look elsewhere.
Tennessee cities like Nashville, Knoxville, and Chattanooga have appeared on the radar thanks to mild weather and lower living costs. Cultural attractions, music scenes, and proximity to nature allow for engaged lifestyles. Median home prices sit around $300,000, while healthcare receives high rankings. Tax breaks for military pension and Social Security income are other perks.
Factors Influencing Migration Patterns
Why are Baby Boomers choosing these areas for retirement over their current hometowns? Several key factors are driving the trends:
Cost of Living[1] — Affordability is essential. Boomers want places where their nest eggs can go further, allowing more discretionary income for travel and enjoyment. Property taxes and overall tax burdens influence decisions.
Access to Healthcare — Proximity to quality hospitals and specialists remains important after retirement. Medicare coverage must be considered as well.
Proximity to Family — Being closer to children and grandchildren is a top priority. Retirees are moving near where younger generations have relocated for jobs and affordable housing.
Climate and Lifestyle — Warmer weather and access to leisure activities like golf, tennis, or the arts are desirable. Boomers seek active communities that align with their interests.
Amenities — Things like airports, shopping, dining, and entertainment options keep retirees plugged in. Active adult communities provide social outlets.
Diversity — Retirees often gravitate toward diverse areas for the culture, food, and ability to meet others with similar backgrounds or identities.
Infrastructure — Quality roads, strong cell coverage, and high-speed internet allow Boomers to stay connected from their new hometowns.
Lower Costs Abroad
For some retirees, moving within the U.S. still doesn't provide the affordable lifestyle they seek. An increasing number are looking at options abroad where their dollars can be stretched further.
Mexico remains the most popular overseas choice thanks to its proximity and low costs.[2] San Miguel de Allende, Puerto Vallarta, and Mexico City offer thriving expat communities. The beach towns of Playa del Carmen and Tulum draw those seeking coastal living.
Panama has benefited from government incentives to attract foreign retirees.[3] With discounted healthcare, entertainment, and more, the Central American haven provides a sophisticated lifestyle on a budget. Beach towns like Pedasi and Boquete in the highlands are popular.
Costa Rica provides natural beauty, ocean views, and an easygoing pace of life.[3] The Central Valley, Tamarindo, and Dominical Beach allow expats to choose mountain towns, jungles, or surfing communities. English is also widely spoken.
Portugal is topping lists for European retirees who want old-world charm at affordable prices. Lisbon, Cascais, and Lagos offer vibrant culture. The Algarve region provides quaint beach towns. Spain tempts many with its warm climate, laid-back lifestyle, and low cost of living outside major cities like Barcelona or Madrid. Retirees are settling along the Costa del Sol, Costa Brava, Costa Blanca, and Costa de la Luz.
Thailand, Malaysia, Vietnam, and other parts of Southeast Asia are exotic locales where retirees can live large on smaller budgets. Modern healthcare and amenities exist while activities ranging from beaches to city exploration abound.
Overcoming Challenges
While retiring abroad comes with alluring benefits, it also brings hurdles like healthcare, residency requirements, language barriers, and communication issues. Many Boomers choose to keep a home base in the U.S. and split time so they can enjoy the best of both worlds.
No matter where Baby Boomers choose for their next chapter, experts emphasize thoroughly researching locations to ensure the right lifestyle fit. Test visits help evaluate day-to-day living. Consulting financial advisors and tax experts is also critical to map out implications.
With proper planning, Boomers can embark on fulfilling second acts in destinations near or far where retirement savings can be maximized. The options awaiting retirees in scenic towns, thriving urban enclaves, coastal havens, or countries abroad are more abundant than ever before.
Retirement Communities Tailored for Boomers
A major reason many Baby Boomers choose to relocate for retirement is the plethora of age-restricted communities catering to the demographic. These communities provide social connections, activities, and amenities to keep senior residents engaged.
Active adult communities come in all sizes and price points. Some are expansive, with golf courses, clubs, pools, tennis courts, and more. Others are smaller condo or townhome developments that focus more on community than endless recreation. Most are situated around social activities that bring residents together frequently.
Many cater specifically to the Baby Boomer generation, as this group is driving demand. Developments position themselves as hip and vibrant to align with Boomer lifestyles and preferences. The range of amenities extends well beyond traditional retirement community offerings.
Multigenerational Living on the Rise
While many boomers are moving into retirement-only developments, others opt for multigenerational living situations.
Multigenerational homes allow aging parents to receive care from family while remaining independent in their own space. Features like adjoining separate entrances, kitchenettes, and flexible floorplans accommodate the concept. Home additions creating secondary wings are also popular.
At the same time, grandparents can provide childcare for working parents. This helps young families balance jobs and kids. Lower costs from consolidating households and economies of scale are added benefits.
The idea also appeals to aging adults who worry about isolation. After decades of raising busy families, the empty nest can feel lonely. Living with children and grandchildren combats depression and forges lifelong bonds across generations.
Of course, challenges exist in managing expectations and boundaries while giving everyone their needed autonomy. Open communication and sensitivity help make it work. But when done well, multigenerational arrangements provide rewards for the whole family.
You've Got Options for Financing
Relocating and buying real estate during retirement often requires creative housing finance solutions. While some Boomers have sufficient savings, others need funding support. Options exist beyond traditional mortgages and cash purchases.
Home Equity Loans/Lines of Credit — Boomers with existing real estate can tap into home equity they've built up, turning this into cash for new purchases. These products use your home as collateral while letting you borrow against its value.
Reverse Mortgages — Specialized loans allow seniors 62+ to convert home equity into income streams without selling or making repayments. Borrowers should understand terms, risks, and alternatives first.
Investment Property Leverage — Some Boomers use debt strategically to purchase rental real estate that generates cash flow. Run numbers to ensure rents exceed costs. Manage remotely or hire a property manager.
House Sharing — Creative shared housing arrangements are growing. Seniors with excess space can rent rooms out or share their homes in exchange for amenities.
Retirement Fund Access — While not ideal, 401(k) loans withdrawals allow accessing retirement accounts early under certain conditions with no penalties.
Relocation Costs Add Up
When preparing to relocate for retirement, experts recommend accounting for all costs beyond the home purchase. Moving, taxes, insurance, furnishing a new home, and healthcare can take big bites from budgets.
If selling one home while buying another, an overlap period may require paying two mortgages at once. Bridge loans help cover this timing gap.
The upfront costs of furnishing a new residence should be built into the plan. Utility and internet installation, moving services, painting, and unforeseen repairs also add up. Renting first allows assessing actual living costs before purchasing.
Relocating affects healthcare plans, doctors, and access. Out-of-state moves require signing up for a new Medicare Advantage or Medigap plan. Retiring abroad means arranging suitable international health insurance.
Failing to account for these expenses can blast holes in even the best-crafted retirement budget. Meticulous planning and cushioning of savings prevent sudden shortfalls.
Tax Impacts Vary by Location
Taxes should be top of mind when selecting retirement destinations. States levy widely varying property taxes, sales taxes, and state income taxes — if any at all. These burdens influence take-home income.
Municipal taxes on things like utilities or gasoline also cause geographic price gaps. "Sin taxes" on cigarettes, alcohol, or marijuana create variation. Car registration fees, estate/inheritance taxes, and tolls all factor in.
It is crucial to model the total tax picture for prospective retirement relocations, not just housing costs. Meeting with financial and legal experts ensures no surprises. The location has significant tax implications in retirement.
Boomers Against Aging Stereotypes
Today's Baby Boomers are breaking aging stereotypes and defining life's second act on their terms. Rather than slowing down, they pursue adventures, challenges, and reinvention. Boomers view longevity as an opportunity to keep passionately engaging with the world. Their zest for knowledge leads them to continue learning and exploring interests into their 80s, 90s, and beyond.
Leisure and relaxation have their place, but solely "playing golf for 20 years" holds little appeal for energetic Boomers seeking purpose. They launch businesses, return to school, change careers, volunteer in communities, and master new skills.
Intergenerational connections also keep Boomers youthful. As grandparents or mentors, they stay active with children and pass on knowledge. Gen X and millennials, in turn, keep them current.
From social justice advocacy to running marathons, this generation envisions aging actively. As trailblazers, boomers are redefining what it means to live fully across an expanding lifespan. They enrich their late life by staying curious.